The holiday season is coming on in full force! One of the most magical times of the year, which can also be one of the more stressful times of the year. Between holiday parties, Christmas shopping and wrapping up end of year targets and goals, time seems to be a more...
read more
Hi, I'm Lindsay. Thanks for stopping by! I am a Registered Dietitian who is passionate about helping busy people feel their best by simplifying healthy eating. I consult locally in British Columbia and globally through personal online health coaching sessions. I love being in the kitchen and creating recipes that will save you hours in the kitchen without sacrificing flavor or variety. I hope you enjoy the recipes I have shared here and look forward to getting to know you.
"The 3-2-1 Method is the easiest plan I've ever done. 3 weeks in, I am down 14 pounds and I'm sleeping better, my mood is better and I'm able to get back to activities I haven't been able to do in years." 
- Sean S.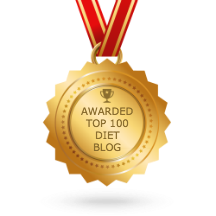 Footer Opt in
SUBSCRIBE FOR FREE RECIPES AND NUTRITION TIPS STRAIGHT TO YOUR INBOX!