You guys asked for more breakfast recipes and I've really been taking it seriously. Haha. With the Healthy Huevos Rancheros, Cheesy Greens Muffin Tin Frittatas and now, this Tropical Treat Granola. I hope you're enjoying these morning treats just as much as I have...
read more
Hi, I'm Lindsay. Thanks for stopping by! I am a Registered Dietitian who is passionate about helping busy people feel their best by simplifying healthy eating. I consult locally in British Columbia and globally through personal online health coaching sessions. I love being in the kitchen and creating recipes that will save you hours in the kitchen without sacrificing flavor or variety. I hope you enjoy the recipes I have shared here and look forward to getting to know you.
"The 3-2-1 Method is the easiest plan I've ever done. 3 weeks in, I am down 14 pounds and I'm sleeping better, my mood is better and I'm able to get back to activities I haven't been able to do in years." 
- Sean S.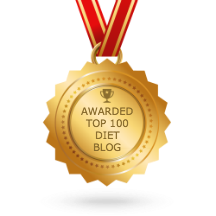 Footer Opt in
SUBSCRIBE FOR FREE RECIPES AND NUTRITION TIPS STRAIGHT TO YOUR INBOX!