Brownies…who doesn't love them? And when they're packed full of protein, fiber and enough Vitamin A to give you laser vision,  they're just that much more lovable! I've been wanting to test out some sweet potato brownies for awhile now and when I recently...
Hi, I'm Lindsay. Thanks for stopping by! I am a Registered Dietitian who is passionate about helping busy people feel their best by simplifying healthy eating. I consult locally in British Columbia and globally through personal online health coaching sessions. I love being in the kitchen and creating recipes that will save you hours in the kitchen without sacrificing flavor or variety. I hope you enjoy the recipes I have shared here and look forward to getting to know you.
"The 3-2-1 Method is the easiest plan I've ever done. 3 weeks in, I am down 14 pounds and I'm sleeping better, my mood is better and I'm able to get back to activities I haven't been able to do in years." 
- Sean S.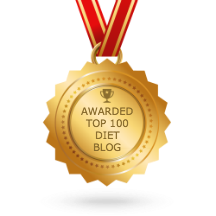 Footer Opt in
SUBSCRIBE FOR FREE RECIPES AND NUTRITION TIPS STRAIGHT TO YOUR INBOX!